Two years into the pandemic and some of us, while enjoying and appreciating the opportunity to work safely at home, have been itching to get back into the office and see each other … to do the things we used to do. There were cake days and happy hours and meeting up in the office kitchens to just take a minute — to be friends and catch up on each others' lives — agency life is fast and furious, so breaks and fun are a must sometimes.
Across our locations, we've been moving slowly toward that again, while still trying to keep each other safe. Yesterday in the Kansas City office, though, we brought back a sorely missed annual tradition: beer pong. Yep, and we have our own branded tables, because of course. And even though most of us are still working at home, 17 teams turned out for some friendly competition, with names like Pong Princesses, Once Upong a Time, The Low Bounce Rates, The Pharmers, OIPF: One Incup Pong Framework, Harry Ponger and the Goblet of Beer, and other nerdy / inside-pharma marketing jokes. Take a look at some of the fun, and some teams who really got in the spirit with costumes 🙂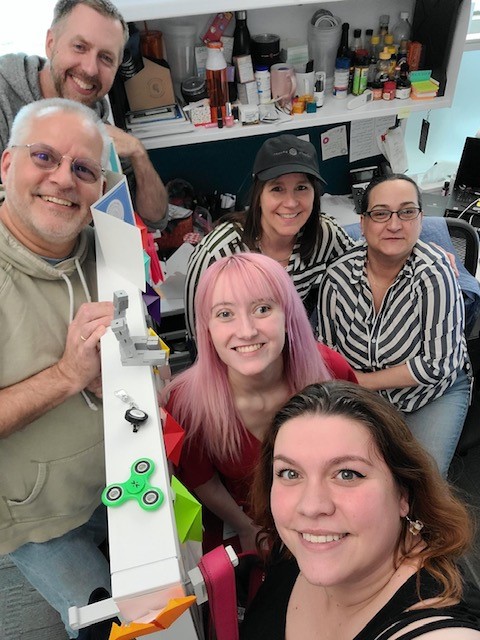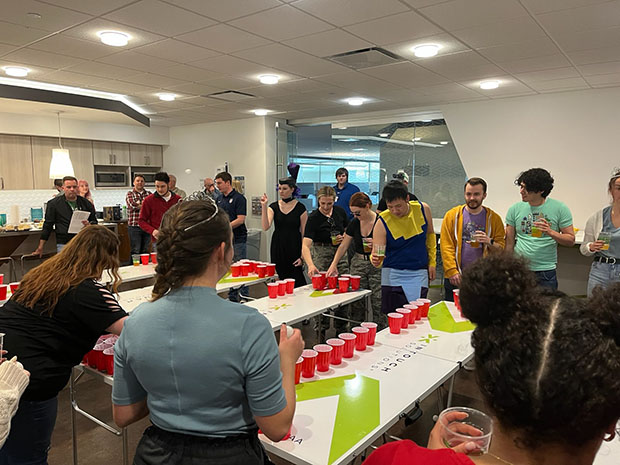 Wanna work where we work hard and play hard? Intouch has a wide range of positions open, and you can work just about anywhere you want … visit our Careers page to learn more about Intouch and check out jobs today!
Special shoutout to the KC office's senior manager of operations, Dyan Slinger, for making the fun happen!